LIBERTY SAFES
Proudly made in the U.S.A!!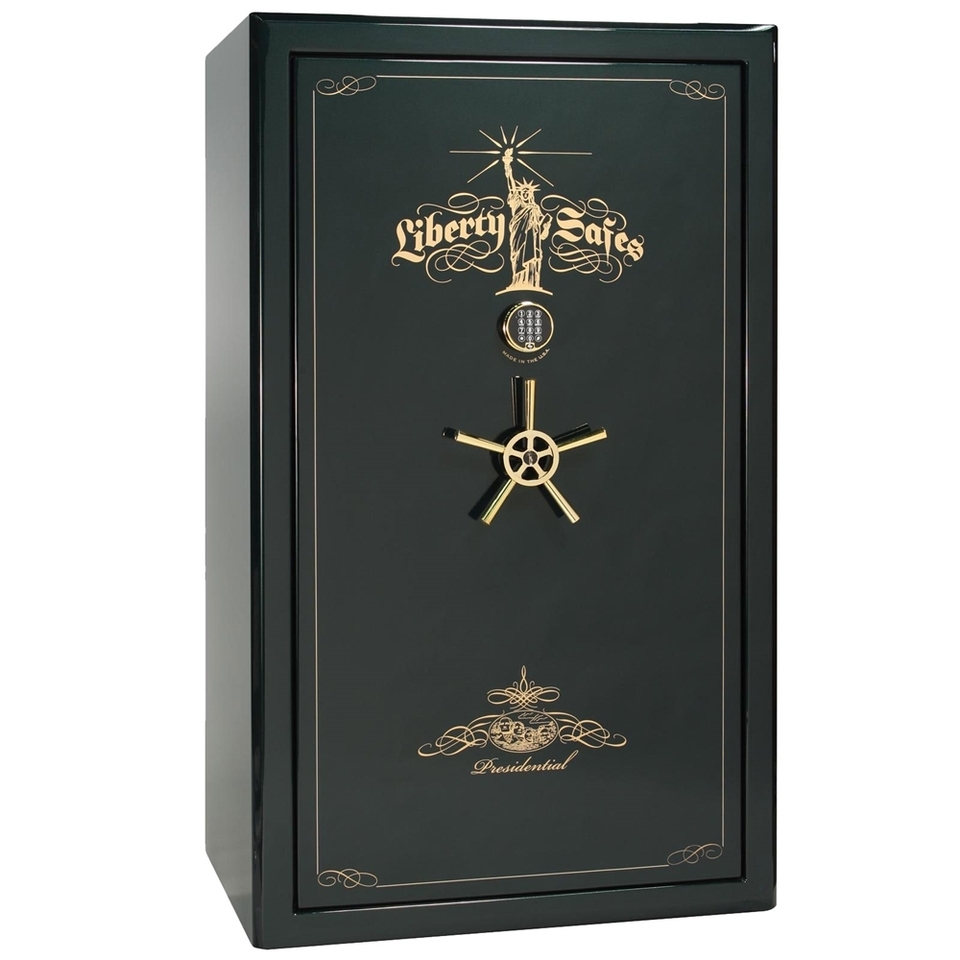 PRESIDENTIAL SERIES
STARTING AT $7,599
The pinnacle of security, fire protection and style from Liberty Safe! Presidential safes boast fourteen upgrades over Lincoln including 2.5 hour fire protection, top level-34 security and a whole myriad of high-end style and functional upgrades. If you are looking for the best, you just found it!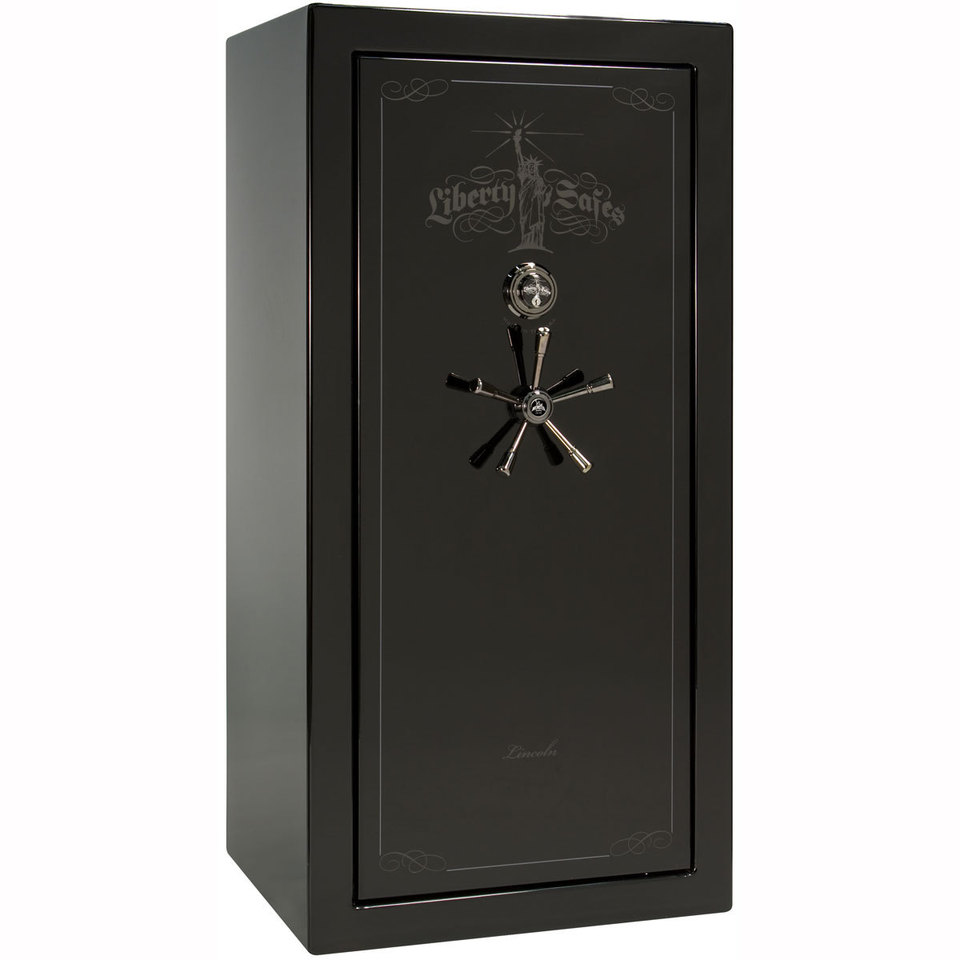 LINCOLN SERIES
STARTING AT $4,399
America's #1 rated safe! Sportsmen and hunters coast to coast rated the Lincoln series tops because of its feature upgrades, including the industry's best Clearview lighting system, extended 90-minute fire rating, and amenities like its velvet lined jewelry drawer, and more!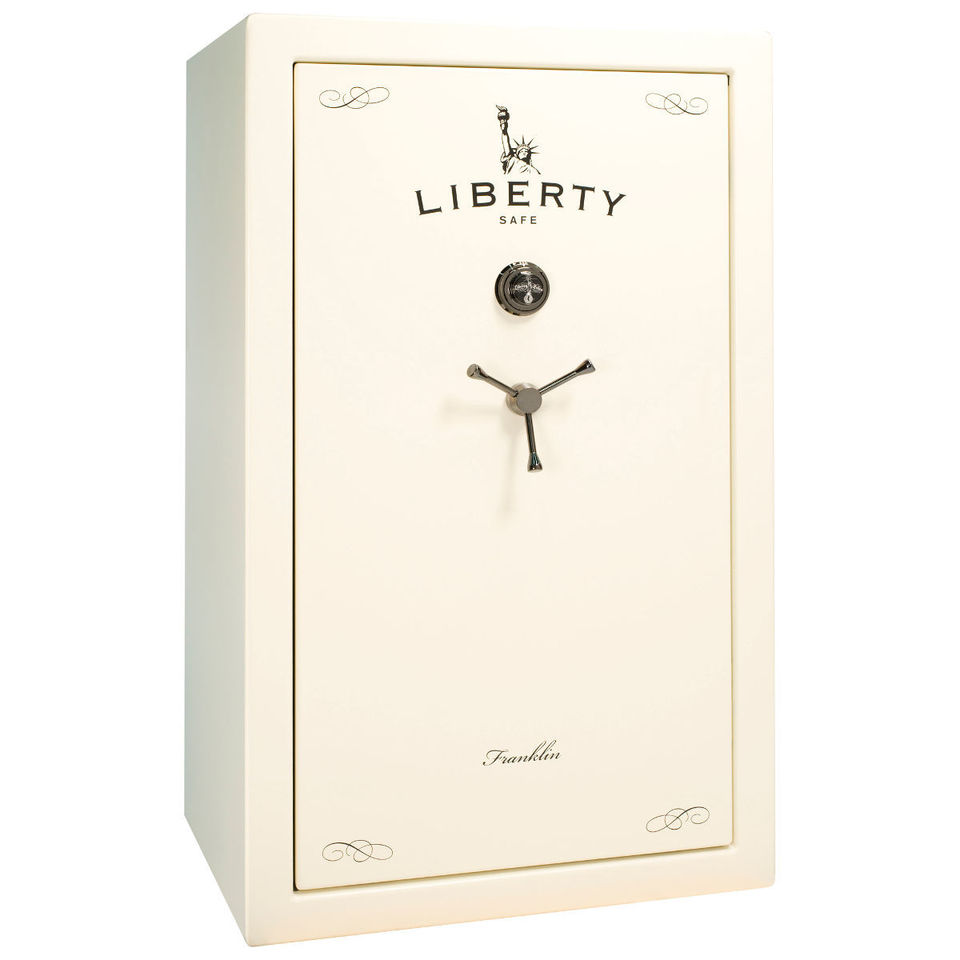 FRANKLIN SERIES
STARTING AT $3,199
A higher fire rating of 75 minutes and Liberty's TOUGH DOOR; ensures a great combination of fire protection and security. DX-90 Monster Mech plus 15 feature upgrades, like the 4-IN-1 Flex interior and Brightview LED lights, make the Franklin series the finest mind-line class safe.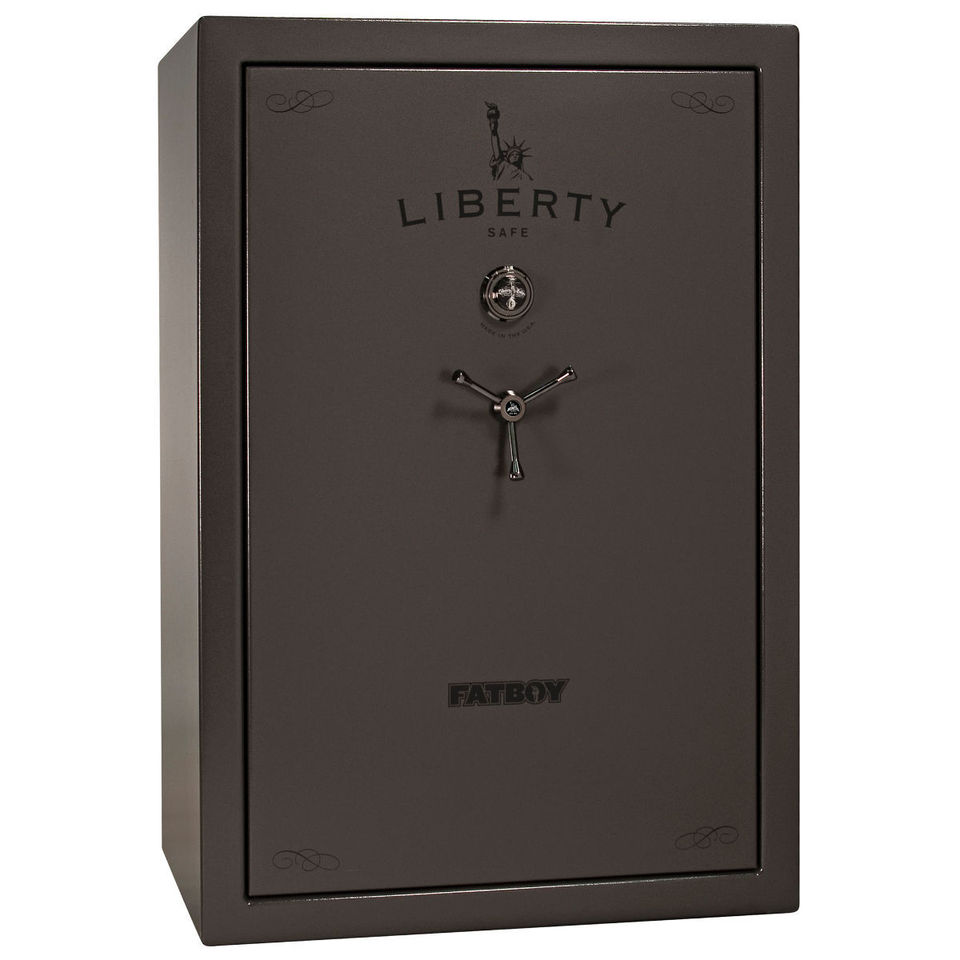 FATBOY FRANKLIN FEATURES
FATBOY 64
STARTING AT $4,299
The Fatboy is one of the largest and toughest vaults built in America and holds a whopping 64 GUNS! Packed with the same great features as the Franklin Series, the Fatboy gives you excellent security and a whole lot of space!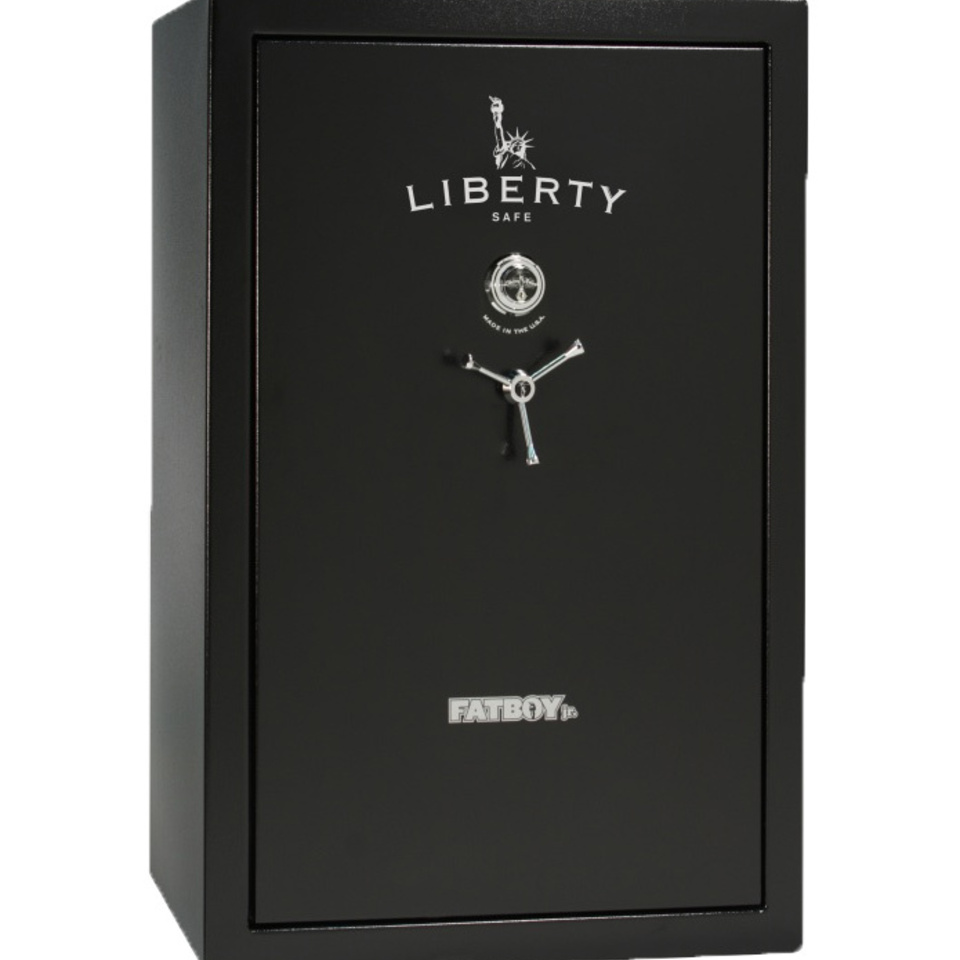 FATBOY COLONIAL FEATURES
FATBOY JR
STARTING AT $2,999
Liberty's FATBOY Jr is the hot priced, wide-body safe that holds UP TO 48 GUNS! The FATBOY Jr.  has the same security and fire package as the Colonial, including 60 minutes of fire protection. Rest assured, when you're looking for a big safe, a great price, and storing lots of guns…it's the FATBOY Jr. by Liberty!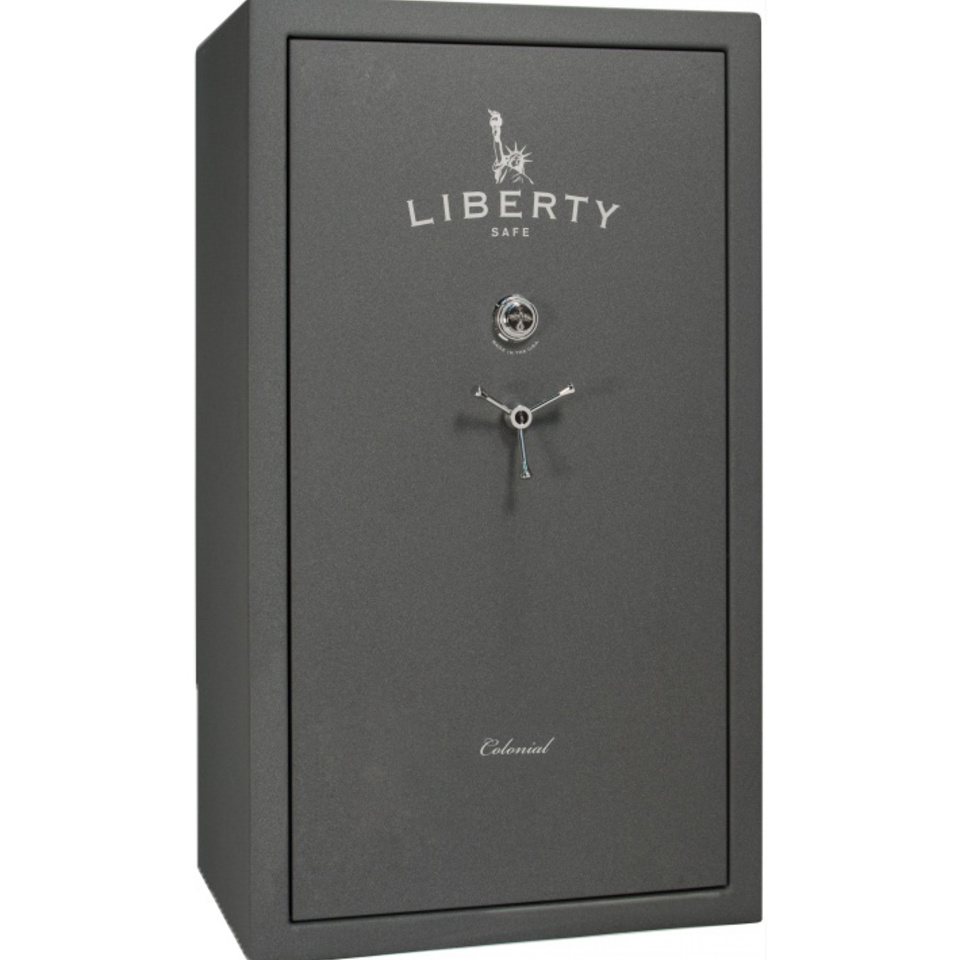 COLONIAL SERIES
STARTING AT $2,499
Liberty's Colonial Safes offers 50% more fire protection than other safe models at the same price – making it an amazing value! Packed with Security Features like 60 minutes of fire protection and 4 sided active bolt, Colonials are built to protect without breaking the bank. 9 Color options and included Door Panel are a nice touch to this great safe.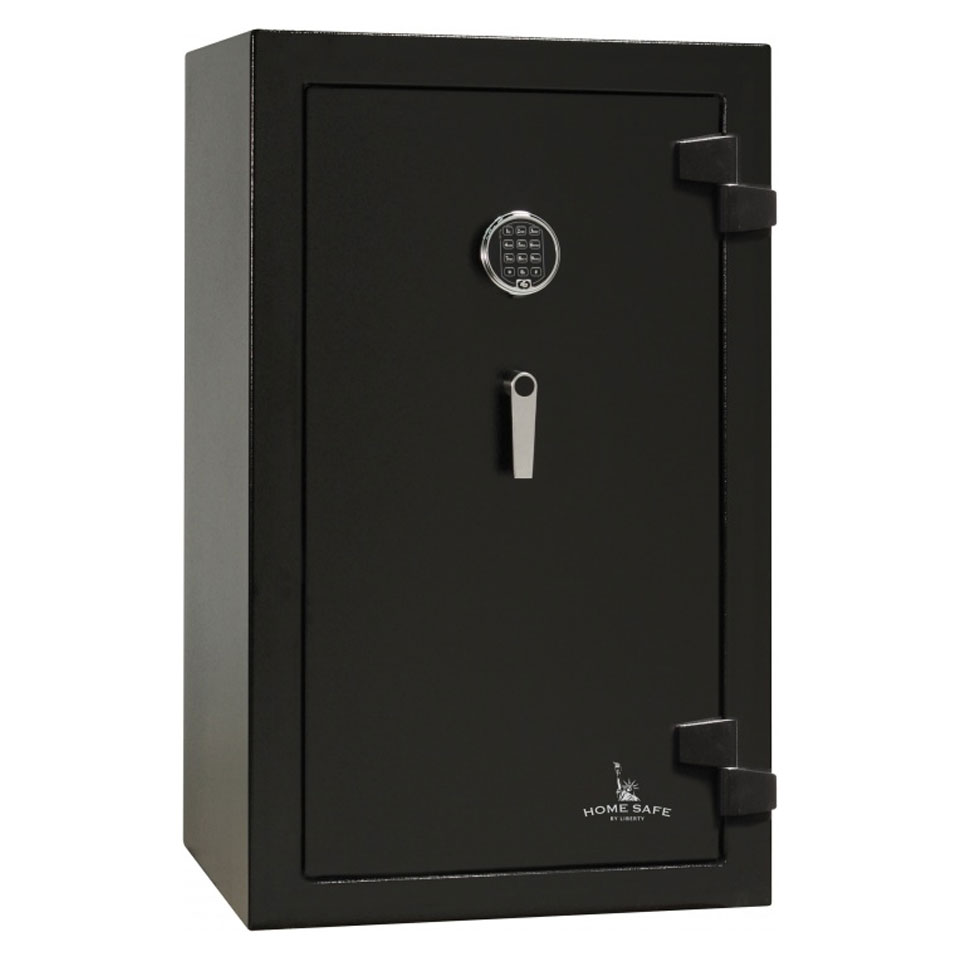 HOME SAFES
STARTING AT $1,099
Lifetime warranty on attempted break-in and fire, 60 minute fire rating, 3 layers of fireboard in ceiling,  3 layers of ceiling, 3 in walls/door jambs and  2 in door and Palusol® heat expanding door seal.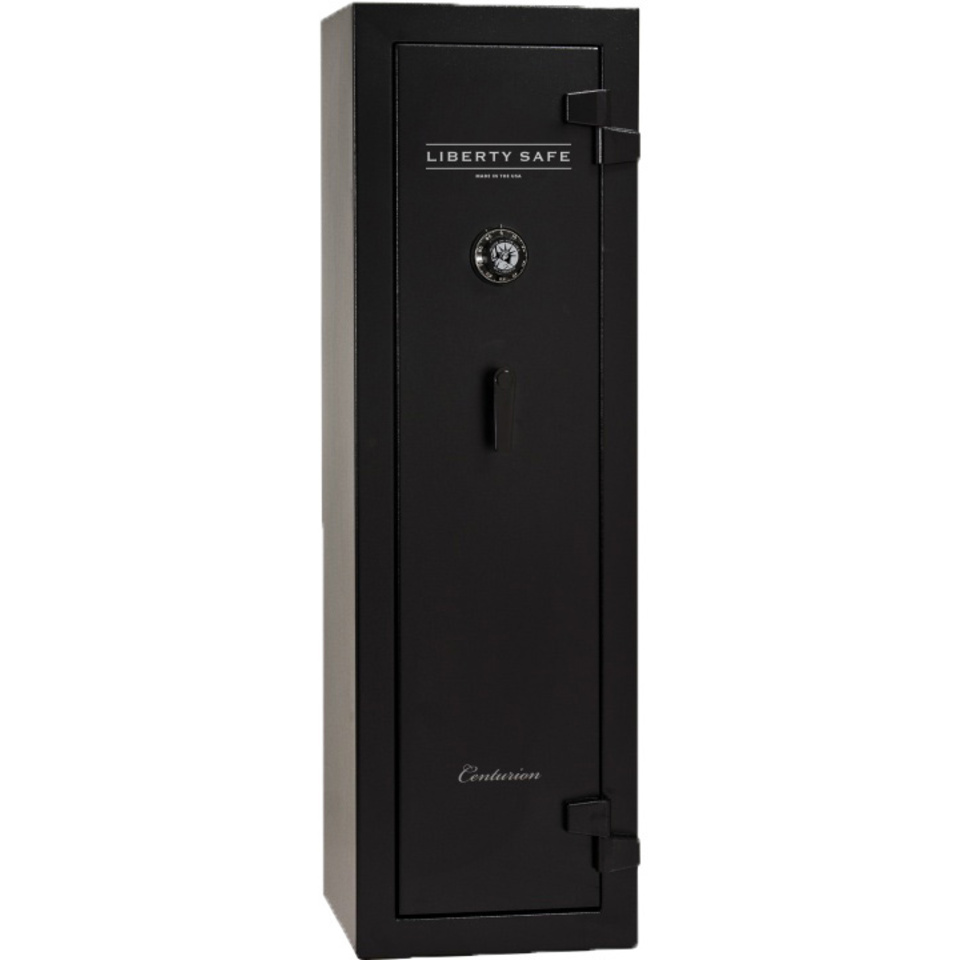 CENTURION SERIES
STARTING AT $999
Protect your valuables with The Cenutrion Series by Liberty Safe! Available in 12, 18 and 24 gun safe models, each Centurion is built in America and the  quality shows! Compaired to other entry-level safes, the Centurion is heads and tails above the rest. For those on a budget or just getting started, the Centurion is the safe for you!
Please call for current in-stock selection (319) 372-8966