All of our elk and buffalo are pasture raised and supplemented with small amounts of grain. Our animals are not fed questionable drugs, chemicals or hormones. Because the animals are farm raised with a controlled diet, their meat does not have a gamy taste that many people expect. In fact, elk and buffalo are considered gourmet meats due to their wonderful flavor!
Restaurants, such as our local Lost Duck Brewing Company, who have a stable supply of these meats often feature Elk and Bison as their house specials. Beyond their wonderful taste both meats are very beneficial to your health. They are extremely high in protein, very low in fat, calories and cholesterol, and are ideal for people who are watching their weight or fat intake. We are pleased to supply The Lost Duck Brewing Company with both Elk & Bison!
Burgers
Burgers
1 Pound Packages
3 Patty Packages
Steaks
Steaks
Tenderloin
Ribeye Steaks
New York Strip Steaks
Sirloin Steaks
Medallion Steaks
Summer Sausage
Summer Sausage
Regular
Jalapeño
Cheddar Cheese
Snack Sticks
Snack Sticks
Regular
Jalapeño
Cheddar Cheese
(sold in packages of 2)
Try out these delicious Quarry Creek receipes
Uncle Steve's Chili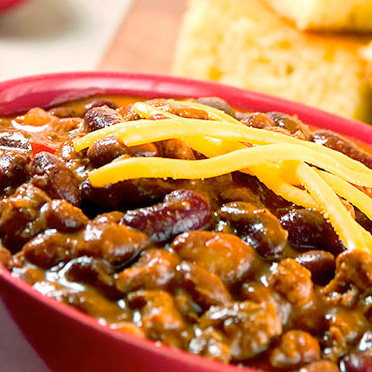 Recipe by Steve Daugherty
2 LBS Ground Elk
1 – 3 LB Can Bush's® Mild Chili Beans
1 – 3 LB Can Tomato Sauce
1 Can Diced Tomatoes
2 Cups Diced Onions
3 Stalks Celery, chopped
1 to 2 Green Peppers, chopped
1/3 Cup Brown Sugar
2 TBSP Chili Powder (or to taste)
1 Tsp. Salt
1 Tsp. Lawry's® Seasoning Salt
1 Tsp. Pepper
Brown meat, breaking up any large chunks. Season with Lawry's® Seasoning Salt while browning.
Drain off excess fat, if any. Add onion, celery and peppers. Sauté for several minutes then add beans, tomato sauce, chili powder, brown sugar, salt, seasoning salt, and pepper. Simmer for 1 Hour. Add water if necessary.
Barbecue Meatballs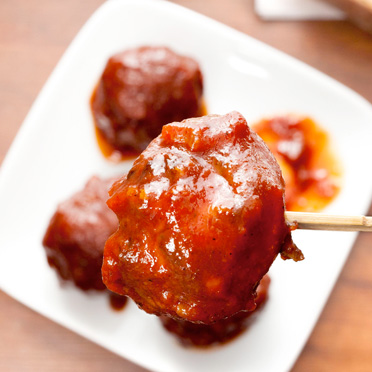 Meatballs:
1 LB Elk Burger
1/2 Cup Milk
1/2 Tsp. Salt
3/4 Cup Rolled Oats, uncooked
1/2 Cup Minced Onions
Mix together we'll and form into walnut-sized balls. Place in 13×9 inch pan.
Sauce:
1 Cup Ketchup
1/2 Cup Water
1/2 Cup Onion, chopped
2 TBSP Vinegar
4 TBSP Brown Sugar
Mix together all ingredients for sauce and pour over prepared meatballs. Bake at 350º uncovered for 1 Hour turning meatballs once or twice.